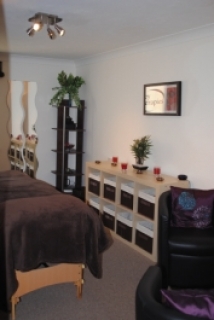 Thank you for your patience throughout this difficult period. We are back up and running and most therapists are back working from the centre this includes Physiotherapy, massage, counselling.
During this time we ask all clients to use a face mask on entering the building and use the hand sanitizers located throughout the building. Please sit in front of the door of the therapist you will be seeing and not turn up above 5 minutes before your alloted appointment time. Anyone feeling unwell or presenting with symptoms of Covid who has been in contact with anyone with Covid please do not enter the building and let your therapist know.
All appointments need to be pre booked as we will not be seeing walk in clients.
Stay safe and we hope to see you soon.
We are starting a new venture working with The Slimming Clinic to get you back in to shape. Please ring them direct on:
Tel: 0800 9179 334.
Treatment Vouchers available for that perfect present or a simple thank you.
A Warm Welcome Awaits You At Sketty Therapies.
Sketty Therapies opened July 2010 as a Complementary Therapy Centre situated in the heart of Sketty. Its luxurious spa like surroundings provide the ideal environment for our large selection of treatments and restorative therapies.
Whether you have physical aches and pains, suffer from stress, anxiety or tension or just want a little relaxation and pampering, then our specialised practitioners can provide the bespoke sevice for you.
Our Practitioners include a Chartered Physiotherapist, Craniosacral therapist, Massage therapist, Reflexologist, Homeopath, Psychotherapists, Counsellors and Hypnotherapist.

All our therapists are professional, highly specialised and registered with the appropriate professional associations.
You can find us on the main Gower Road through Sketty, between Lloyds bank and Coral and above The Square Peg Coffee House. There is a large car park opposite on Eversley Road and a bus stop directly outside the Centre.
If you require any further information or would like to discuss a particular therapy, please contact the centre, pick up a brochure or visit the therapists page where you will find individual contact details for all the therapists and links to their own websites.
Take your first step towards health and wellbeing at Sketty Therapies - call us today on 01792 449822.
Sketty Therapies - 29A Gower Road, Sketty, Swansea, SA2 9BX
Tel: 01792 449822 / 07854 732716