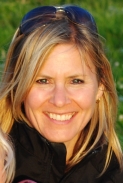 Cheryl Key
Chartered Physiotherapist and Craniosacral Therapist MCSP SRP RCST
email: ckey@hotmail.co.uk
Tel: 07854 732716
I have 30 years experience as a Chartered Physiotherapist, 20 in the NHS and 10 in private practice. I trained at the Robert Jones Agnes Hunt Orthopaedic Hospital in Oswestry and moved to South Wales after qualifying. In the NHS I worked my way up to a Clinical specialist and Extended scope practitioner in the Royal Gwent Hospital in Newport and County Hospital in Hereford. I worked both in Specialist Musculosketal clinics alongside Orthopaedic Consultants and triage clinics direct from the GP's where I would assess and arrange for MRI scans etc and onward referral for surgical consideration if needed.
I have a special interset in all musculoskeletal aches and pains including backs and necks, nerve pains, sports injuries and chronic multiple pain sites.
I am also a registered Craniosacral Therapist, especially useful for chronic, widespread aches and pains that have not responded to other forms of therapy.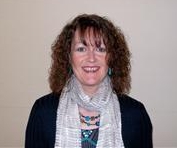 Su George
Reg. Nurse, MICHT
Holistic therapies including massage, hot stones, reiki, homeopathy, hopi ear candling and indian head.
Web: www.swanseaholistichealth.co.uk
Tel: 01792 202297 / 07707 998315
Su is a member of the Federation of Holistic Therapists, Royal College of Homoeopaths and the Royal College of Nursing. Su combines her skills as a holistic therapist with a special interest in Ayurveda, Homeopathy and Preventative Medicine.
Su is a qualified nurse who continues to work within General Practice and has many years experience as a Women's Health Nurse working with all aspects of women's health from infertility, pregnancy, period problems and menopausal issues.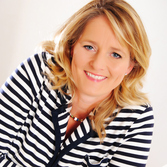 Claudia Herrieven
Chartered Counselling Psychologist
Tel: 07985 020837
Claudia is a very experienced chartered counselling pyschologist and is specialised in Cognitive Behavourial Therapy (CBT). She offers an integrative approach and individual solutions for a variety of psychological problems. Claudia is also trained in EMDR (Eye Movement Desensitization and Reprocessing) a special technique to treat post traumatic stress symptoms. She provides medico-legal reports as an expert witness regarding personal injuries and possible psychological consequences.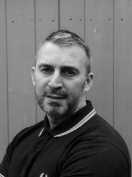 Ian Williams
Hypnotherapy, auricular acupuncture, EFT, PSTEC, NLP
Web: www.ianwilliamshypnoservices.co.uk
email: ianwilliamshypnotherapy@outlook.com
Tel: 07794 546199
Ian served in the military for 8 years and within this time decided what path to take after seeing first-hand the effect of conflict and issues surrounding depression and anxiety. Since 2005 he has helped maintain stability and positive outcomes on a regular basis.
Diploma in clinical Hypnotherapy, Emotional Freedom Therapy, Eye movement and Desensitization, Stress management coach and facilitator, Parts therapy coach and Trainer and counselling qualifications.
Ian Williams specialises in weight loss, PTDS and sleeping issues. his techniques have relieved clients of many issues including, anxiety, sleeping problems, phobias and trauma, weight issues, smoking, exams and driving nerves, pain management and bereavement.
He also understands the cost of therapy, that's why he aims to resolve issues as quickly as possible, so it becomes cost effective for the client but at all times providing high level of treatment.
Victoria Williams
I am a qualified Mental Health Nurse and accredited psychotherapist with over 20 years experience in various mental health settings. I am the lead therapist for Veterans NHS Wales, https://www.veteranswales.co.uk/ offering evidence-based psychological treatment for military veterans, with service related mental health difficulties. Please contact Hayley Legg: 01792 532967 for more information if you think you may be eligible for this service.


As a psychotherapist I am trained in two therapies; Cognitive behavioural therapy (CBT) https://youtu.be/9c_Bv_FBE-c and Eye movement desensitisation and reprocessing (EMDR) https://youtu.be/p61eeEyCk3U. I specialise primarily in trauma including complex PTSD, PTSD, anxiety disorders and depression. My therapeutic approach is warm, collaborative & goal orientated, and I'm aware of the importance of feeling comfortable and at ease in therapy.

I am registered with the Information Commissioners Office (ICO), am GDPR compliant and understand the need for confidentiality, keeping paperless notes in a secured location for 5 years.

I recognise the importance of ensuring the continued availability of good quality therapy and therefore the chair for South West Wales British Association for Behavioural and Cognitive Psychotherapies (SWWBABCP), a former board trustee for the BABCP and I have a keen interest in #CBT4WALES.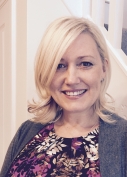 Holistic therapist for over 25 years recognising how blocked emotions have an impact on the body which is why I progressed into the field of counselling connecting the mind and body.
Professional and Qualified Integrative Counsellor Psychotherapist drawing upon three main theoretical frameworks. I also work using focusing and mindfulness. I counsel in a non-judgemental, warm & empathic way helping you to explore your feelings, thoughts and behaviour enabling you to develop different perspectives and healthier coping mechanisms which can lead to facilitate change and overall wellbeing. Therapy can also be about making a decision, moving into a new direction in life and I offer a warm and supportive positive space to enable you to find out and express who your really are.
Confidentiality is of the upmost important and I adhere to an ethical framework and I am a member of the BACP.
I work mainly with anxiety, stress, depression/low mood, workplace stress, self harm and self destructive behaviours, eating, relationships issues , loss and bereavement, loss of direction.
I am also fully qualified in swedish massage, reflexology and indian head massage.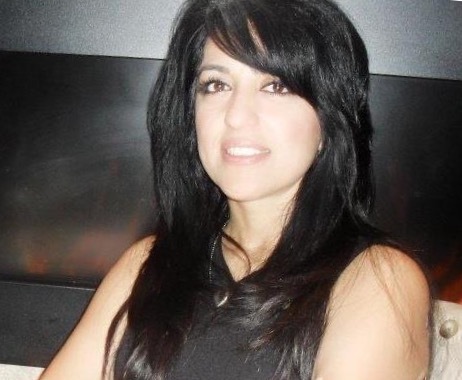 Dr Masoumeh Minou PhD,MSc,BA,MBACP PG Dip
Counselling and Psychotherapy

Web: www.minoucounsellingpsychotherapy.co.uk
Tel: 07825 581290
I Have PhD and a Masters degree in Behaviour change. I am also a fully qualified BACP registered integrative counsellor psychotherapist. I provide cutting edge, research informed counselling and psychotherapy using an integrative approach that has been proven effective in working with a wide range of life problems and diagnosis including stress, anxiety, depression, low self-esteem, addictive behaviour (including substance misuse), grief, weight issues, body image and relationship difficulties. I use Behaviour Change Models, Psychodynamic, Person-Centred Gestalt, Cognitive behavioural therapy, Solution-Focused and Brief therapy tailoring the therapy to adjust to the requirements of the individual client. For more information please visit my website and/or the counselling directory.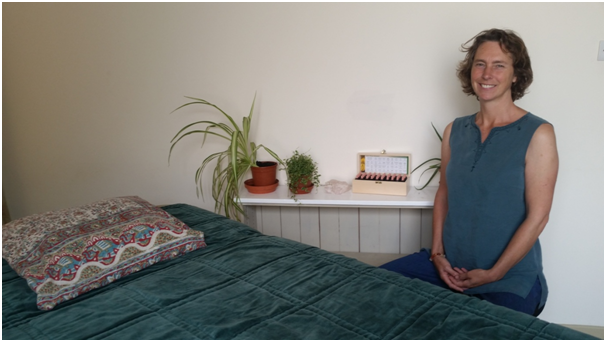 Suzy Erskine
I love doing kinesiology!
Treatments can help with digestive issues, hormonal imbalances, headaches, stiffness,stress… actually, because it's a truly holistic therapy, there's nothing kinesiology can't help with.
My background includes massage therapy, swimming teaching, permaculture design as well as office-based work. None of which truly satisfied my restless soul as much as this healing does.
Currently I'm offering first treatments for £15 to get my practise started. Please just call to make an appointment.